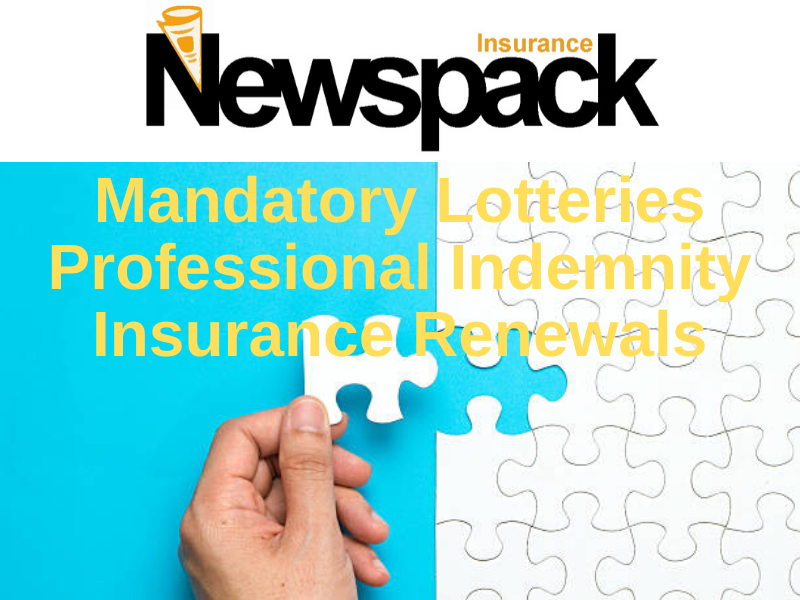 The mandatory lotteries professional indemnity insurance season is well under way. Standard requirements from NSW Lotteries/Tabcorp are that mandatory lotteries professional indemnity insurance must be renewed by 30 June 2020. With just under a week to go, you must act now if you have not already renewed your existing policy, including payment, or if you want to change insurers and you haven't finalised arrangements

Newspack Insurance, by volume and length of time in the market, is the major supplier of compulsory lotteries insurance in NSW and the ACT.
Tania from Newspack Insurance is well known to many in the industry and she is always available to assist Newsagents to finalise their compulsory lotteries insurance cover. Newspack Insurance even send a copy of your certificate of currency direct to NSW Lotteries/Tabcorp to ensure they know you are up to date and compliant.
If you haven't finalised arrangements for your compulsory lotteries insurance for the coming year, ACT NOW.
Click HERE to download and then complete the form, then send it to Newspack Insurance. Tania and the rest of the Newspack Insurance team will promptly respond and finalise arrangements.
For all of your Newsagency, business and private insurance needs, contact Tania at Newspack Insurance on 1300 907 583.