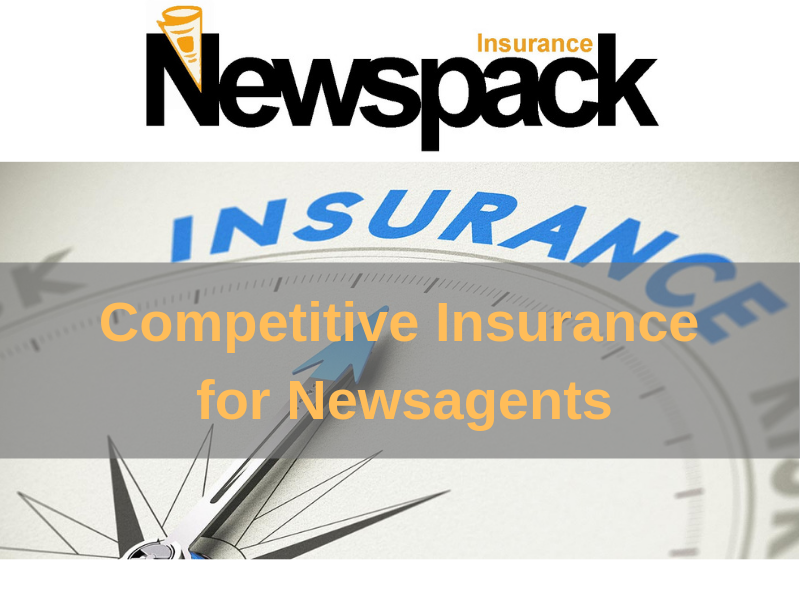 Insurance provides an effective tool to assist Newsagents to manage different risks they face as small and family businesses. No one wants to go through the outcomes of a break-in and burglary but knowing there is an experienced and service oriented insurance adviser available to assist you through the associated insurance claims process should give those insured through Newspack Insurance some comfort.
Unfortunately, NANA Member John Manning's business at Unanderra in the Illawarra Region of NSW was the subject of a break-in and burglary overnight on Saturday/Sunday last weekend – cash and a safe were stolen.
Here is how the management of the loss by Newspack Insurance went:
Sunday 26 September 11:00AM – John contacted Newspack Insurance to notify the break-in/burglary
Sunday 26 September 2:00PM – Newspack send information to John to facilitate processing of claim
Monday 27 September 8:00AM – Claims documents sent to John by Newspack Insurance to facilitate the claim
Monday 27 September 1:00PM – John's claim received by Newspack Insurance and processed
Tuesday 28 September – Newspack Insurance manages claim through the insurance underwriter
Tuesday 28 September – afternoon – Newspack confirms to John claim approved and will be paid that night into his nominated bank account
Tuesday 28 September – evening – Full value of approved claim deposited into John's nominated bank account
John's response – "Remarkable".
Newspack Insurance, a wholly owned business unit of NANA prides itself on the way it manages insurance claims. Newspack Insurance acts promptly, provides support and quickly settles claims so that Newsagents are able to move on from a loss with minimum concern caused by the insurance claims process.
Newspack Insurance is able to assist Newsagents to manage their business and personal insurance requirements. Newspack Insurance tailors insurance solutions to meet your needs. Newspack Insurance does not try to shoe-horn you into an insurance product based on the lowest common denominator.
Newspack Insurance is available to assist you with all your business and personal insurance requirements – contact Tania at Newspack Insurance on 1300 907 583. As can be seen from John's experience, Newspack Insurance is available 7 days a week to give you the support required when it matters most.