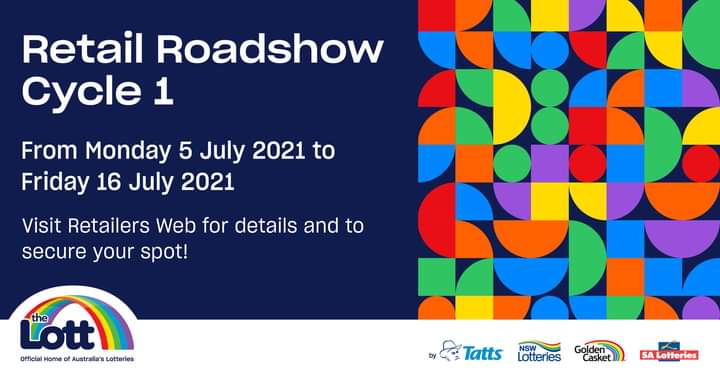 The next retail roadshow to be conducted by New South Wales Lotteries will be conducted in the period 5 July to 16 July 2021. The number of face-to-face opportunities in this round of roadshows has been reduced to 40 and will only be available on one occasion on 12 July at Club Parramatta. All other roadshow events will be conducted as interactive webinars.
Newsagents across NSW and the ACT should by now have received an invitation to participate. Registering is easy, via the booking facility in Retailers Web.
There should not be any problems with registering, but if you do need assistance contact your lotteries BDM or NANA on 1300 113 044 or by email to nana@nana.com.au.