11/17/2021
NSW Government fees and charges rebate yet to be extended to $2,000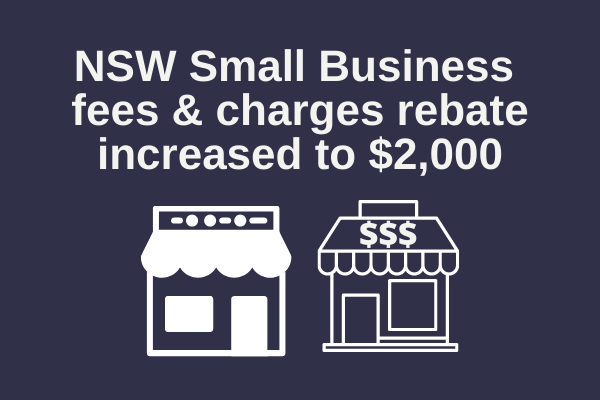 The value of the NSW Government small business fees and charges rebate has been increased to $2,000 from the original $1,500 however the increase is yet to be reflected in the Service NSW business accounts of eligible Newsagents. Log in to read more 
In a meeting between NANA and NSW Treasury on Monday this week NANA pushed for the increase to be added to eligible accounts ASAP. The move by the NSW Government to increase the total available under the program is a great outcome which NANA pushed for along with other representative small and family business organisations – but there isn't much value if the extra funds are not available to claim.
NSW Treasury has responded to NANA's representations. The additional $500 is likely to be added to accounts and available to claim against by the end of November. NANA will continue to monitor the application of the additional $500 to accounts and will advise Members when the additional funds are available.
Any NANA Member who requires assistance to set up claims under the program is invited to contact NANA on 1300 113 044 or by email to nana@nana.com.au.