09/22/2021
Still plenty of bookings available for lotteries retail roadshow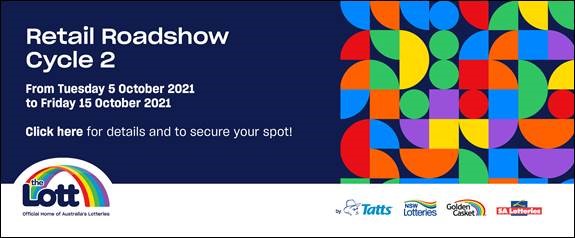 Bookings for the Cycle 2 lotteries retail roadshow are still available. The series commences on 5 October and runs through to 15 October. Earlier today there were 1500+ places still available spread across six webinars, more than enough to accommodate the number of lotteries franchisees in NSW and the ACT.
There are no face-to-face roadshow events this time around but that is to be expected given the restrictions around events conducted during the COVID-19 lockdowns.
Newsagents should be easily able to register for the Roadshow webinars through Retailers Web. Any Newsagent who experiences difficulty in registering should contact their lotteries BDM or the lotteries call centre for assistance.