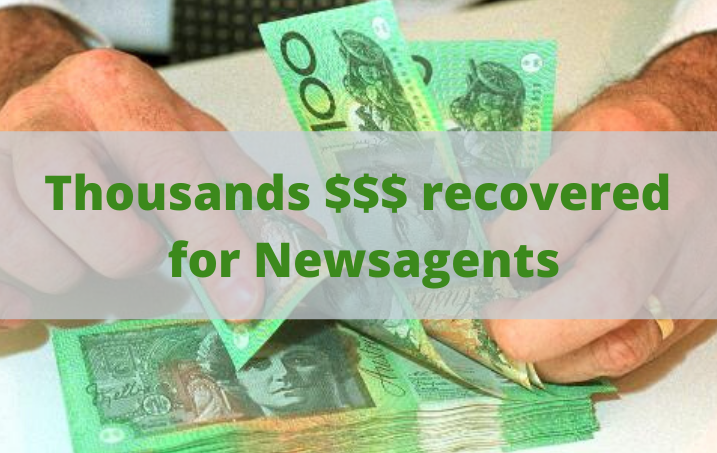 NANA continues to work with Members to ensure they are not overcharged/underpaid by publishers and account customers. Make no mistake, errors made by some of the major companies that Newsagents deal with are capable of costing Newsagents $thousands.
In one recent matter, NANA has calculated a Newsagent has been over charged and short paid $8,500+ by one of the major newspaper publishers. NANA is now supporting its Member to recover the money due from the publisher. In another ongoing matter, NANA has worked with a Member to recover a further $5,300+ from one of the major fuel distributors due for sub agency supplies. NANA has also just completed a review for a Member and that Newsagency is owed $1,100+, again by one of the major publishers.
NANA strongly recommends that Newsagents regularly review accounts for publishers, distributors and large sub agents to ensure payments and credits are correct and promptly paid. As can be seen from the above examples, NANA stands ready and able to assist Members to recover the amounts they are due, without having to engage in costly legal proceedings.
Any NANA Member who requires assistance to review accounts and recover money they are due should contact NANA by phone on 1300 113 044 or by email to nana@nana.com.au.