11/24/2021
JobSaver program in NSW drawing to a close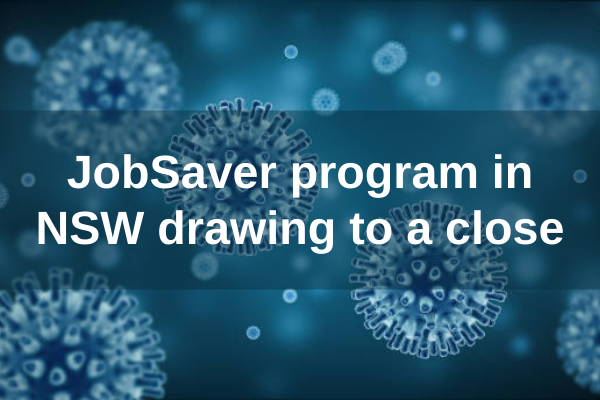 Service NSW is advising eligible businesses under the JobSaver program to reconfirm their eligibility to receive a final payment for the period up to 30 November 2021.
Whilst reconfirming eligibility is required for the full 2 week period 22 November 2021 to 5 December 2021, the final payment under the program will be a pro-rated 10 day payment covering the period to 30 November 2021.
NANA Members who may still be eligible for the JobSaver program will have received an email from Service NSW requesting they reconfirm their eligibility to qualify for the final payment.
Service NSW has a Business Concierge service which can assist Newsagents with any of the NSW Government's financial support relating to COVID-19 – call 13 77 88.