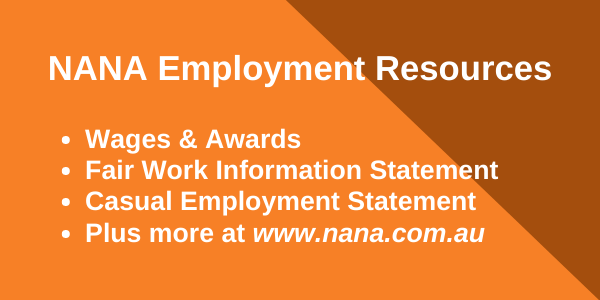 All Newsagencies which have employees are required to have a current copy of the Award available in print or electronic format available for employees. That is the full Award – not just the wage rates.
Newsagents are also required to issue new employees with a Fair Work Information Statement. Casual employees must be issued with a Casual Employment Information Statement.
NANA provides these resources to Members and they can be easily accessed in the Member only area at www.nana.com.au.
Any NANA Member who needs assistance with an employment related matter is invited to contact NANA on 1300 113 044 or by email to nana@nana.com.au.