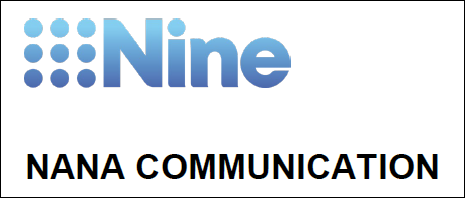 In a letter dated 19 January 2021, but not posted until sometime after 8.25pm on 20th January 2021 to Nine's Fairfax Connect website, Nine has addressed some of the concerns raised by NANA over the introduction of Siteview technology in some Newsagencies in NSW (and Victoria).
Log in to read more
NANA does not generally agree with the content of the letter, signed by Paul Munro, Director, Circulation Sales & Operations/Publishing.
NANA's concerns have always been that the Siteview technology was introduced to host Newsagencies without the full knowledge of all participating Newsagents. NANA hasn't just made up this position – it is based on reports from Newsagents including the Newsagent quoted as giving a testimonial in some of Nine's presentation material.
Nine says that the data reports generated by the technology were to be provided on an opt in basis. The Nine presentation material does not mention an opt in. The Newsagents NANA has spoken with knew nothing about an opt in. Whether the data was to be provided on an opt in or opt out basis was never discussed between NANA and Nine. Participating Newsagencies are also entitled to advertising slots on the display screens. Some Newsagents NANA has spoken with were neither aware of this entitlement nor were they offered it until it was raised by NANA.
NANA has been very careful in how it has described the Siteview technology, whether Newsagents were fully informed on its operation and whether Newsagents have received reports on the demographic data and their advertising slot entitlements. In our communication to the industry on 18 January 2021, we said the following:
It can be seen from the above that NANA has highlighted potential problems, the impacts of which are to be determined by the Office of the Australian Information Commissioner which has now accepted a complaint made by one of the host Newsagencies over the Siteview installation.
Despite Nine's protests, NANA has been transparent in its actions on this matter. We note Nine has "temporarily turned off the Siteview technology while it works with NANA ……."
NANA will continue to assist Newsagents who host Siteview technology over the resolution of the concerns which we have raised with Nine. We also await the outcome of any investigation to be conducted by the Office of the Australian Information Commissioner over the complaint which has been lodged.