11/24/2021
Long Service Leave entitlements – information Newsagents may not be aware of and probably don't want to hear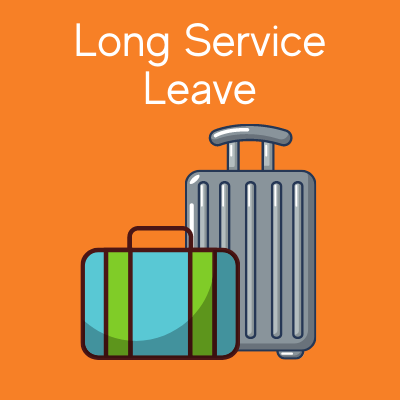 NANA recently advised Members to ensure they were provisioning accrued long service leave entitlements as a claim for long service leave and the costs involved can come as a shock if employers haven't put money away to cover accrued entitlements.
Two important areas of long service leave entitlement often overlooked by Newsagents are entitlements due to casual employees and the accrual of entitlements when employees pass from one Newsagency owner to the next. Log in to read more 
Casual Employees and long service leave
The Long Service Leave Act (NSW and ACT) does not differentiate between full time, part time or casual employees except in relation to how entitlements may be calculated on a proportionate basis. There are even periods where a break in employment (say due to parental leave) will not affect the continuity of service for casual employees. Casual Employees are entitled to long service leave.
All employees and accrued entitlements when a business is sold
If the business is sold in whole or in part and that business continues by the new owner as the same business; and the worker continues to be employed in that business the continuity of the worker's service in not considered to be broken and the entitlement to long service will continue.
Any obligation for accrued long service leave attached to the unbroken entitlement will fall on the employer at the time the employee takes long service leave, regardless of whether a provision was made in the contract of sale when the business changed hands.
If an employee worked for the former owner of the business for up to 5 years on a full time basis, the accrued entitlement for which the new owner becomes responsible is 4.3377 weeks pay in addition to any entitlement accrued under the new business ownership.
On current Award rates of pay, that accrued entitlement adds up to $3,680. For casuals who work the equivalent of 38 hours per week, the accrued entitlement is even higher at $4,600 because the calculation includes the casual loading.
Ask yourself, have you put that money away to meet your obligations down the track?
What to do when selling and buying a business
Just because the previous owner may have paid out any accrued long service leave at the point the business was sold doesn't mean the new owner is necessarily protected against a full claim for all accrued entitlements from an employee.
When selling a business the contract should provide for adjustments for all forms of accrued leave. How you approach this as the seller or buyer is something you should refer to your solicitor handling the contract of sale. To calculate accrued entitlements including those for unused accrued personal and carer's leave you may need to seek advice from your accountant. However the provisions are calculated, the new business owner assumes the obligation unless it can be demonstrated there is an exemption which applies.
For assistance with long service leave or any employment related matter contact NANA on 1300 113 044 or by email to nana@nana.com.au.