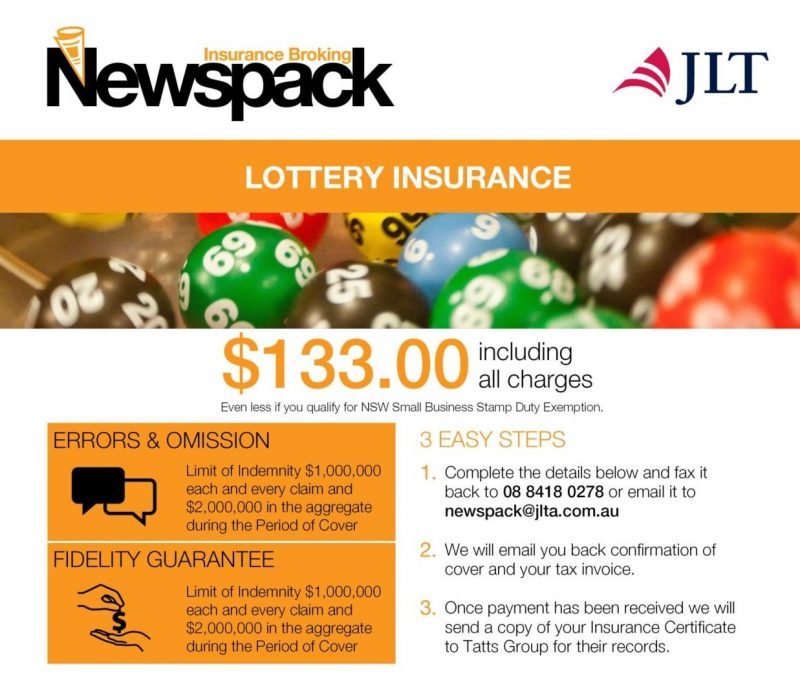 NANA is aware that one of the smaller participants in the Newsagency insurance market is placing insurance policies in a manner which may result in Newsagents facing increased costs  as these arrangements potentially charge 2 sets of service and agency fees.  The question also arises, who is going to deal with a claim if two different organisations are involved in placing the same policy?
Newspack Insurance Broking reduces fees and uncertainty by partnering with Jardine Lloyd Thompson, one of the world's largest brokerage firms, and placing your insurance requirements with our major underwriters.  Due to Newspack's size, we believe we are well placed to secure competitive pricing and importantly, terms which are best suited to the needs of Newsagents.
Whether you need compulsory lotteries insurance or a full suite of business, vehicle and property insurance and anything in between, Newspack Insurance Broking stands ready and able to provide you with a high standard of professional service, especially when it comes time to make a claim.
To check your policy coverage, to receive a competitive quote for your insurance needs or to secure low cost compulsory lotteries insurance cover, contact Newspack Insurance Broking on 1300 852 977 or newspack@jlta.com.au