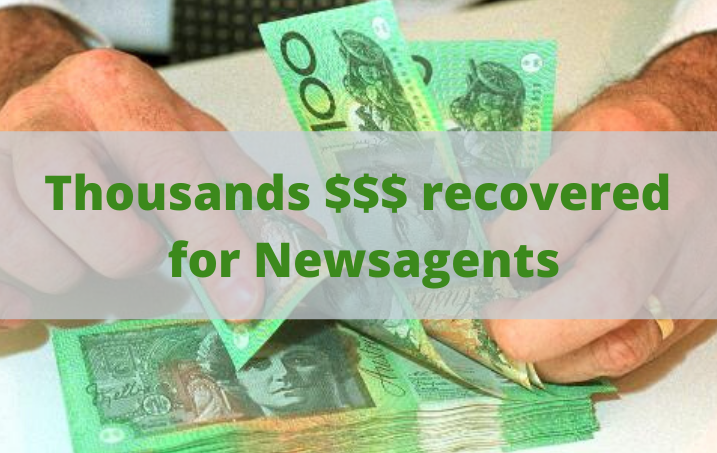 NANA has been working with Members to secure long outstanding payments due from service station operators owned by big corporations. In the most recent example of success, NANA has worked closely with the Newsagent concerned and the service station operators to secure more than $7,000 in payments which have been long overdue.
Providing this type of support to Members is really important. Whilst industry wide issues may impact on Newsagency businesses, recovering $7,000+ for a Member has a dramatic positive impact on their business.
Any NANA Member who requires assistance to recover overdue amounts from any business they have supplied to is invited to contact NANA. We will work with you to secure the best outcome possible.

Contact NANA on 1300 113 044 or by email to nana@nana.com.au.