03/12/2018
Pay-in services increase risk of copping a counterfeit note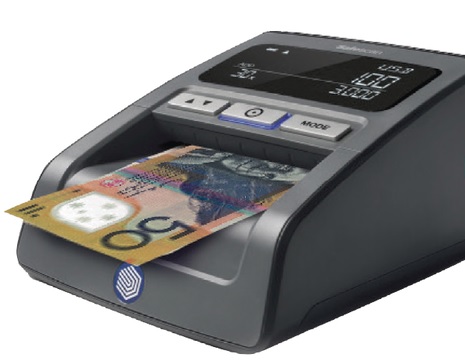 The upswing in the adoption of money transfer and pay-in services provided by Newsagents appears to be upping the ante when it comes to exposure to unwittingly accepting counterfeit $20, $50 and $100 notes.
The $50 note is possibly the most widely used denomination by counterfeiters.
Newsagents are exposed to an increased risk when it comes to pay-in and money transfer services as these transactions generally involve values higher than normal retail transactions.
Betting account top-ups through the blueshyft platform have a maximum of $1,000 per transaction.  Bitcoin, Ethereum and Coin Jar pay-ins can be up to $2,000 per transaction.
BPAY pay-in transactions have a $1,000 limit but the limit is likely to increase soon.  Higher lotteries jackpots can also expose Newsagents to an increased risk as purchases can be higher in value and more frequent than normal.
Accepting a counterfeit note is a 100% loss when pay-in and top-up services are involved.  With these transactions, Newsagents have no margin available to absorb any of the loss. Log in to read more