09/23/2020
NSW Government partners with the Commonwealth to give workers without leave entitlements access to the Pandemic Leave Disaster Payment arrangements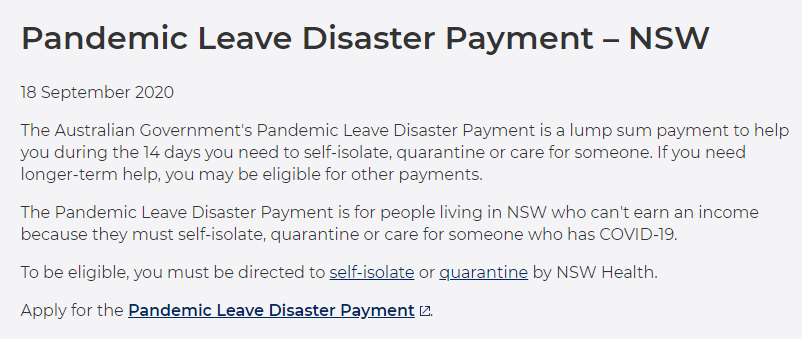 The NSW government announced on 20 September that under the arrangement, any NSW worker who has no leave entitlements will be eligible for a one-off $1500 payment for each 14 day period that they are directed by NSW Health to self-isolate or quarantine, or during which they are caring for someone with COVID-19. This includes holders of a temporary visa that gives them the right to work in Australia.
The Pandemic Leave Disaster Payment will provide assistance to workers who don't have access to leave and who might otherwise avoid getting a COVID test, or taking a dependant to get a COVID test, because they will be financially worse off by taking time off work if self-isolation is required.
The program will be administered by Centrelink.